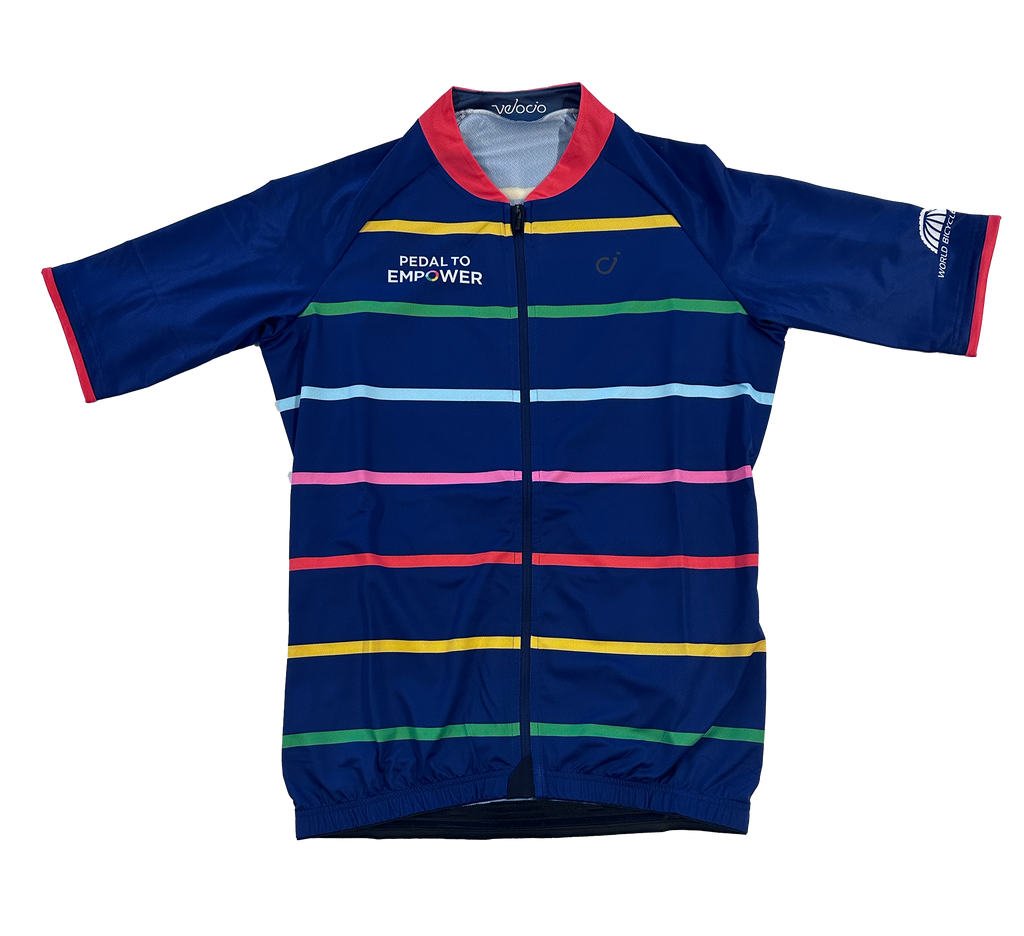 World Bicycle Relief has partnered with Velocio to celebrate World Bicycle Day and Pedal to Empower. 
The Special Edition (SE) Line jersey combines the versatility and performance of the signature jersey with unique one-time prints.
Made with recycled fabric, the Line SE Jersey is a versatile summer-weight top that is lightweight and breathable while maintaining a refined on-bike fit. Paired with UPF30 sun protection and three easy-access pockets plus a fourth zippered pocket for valuables, the Line SE will immediately enter your regular rotation of cycling jerseys.
Sizing
If you're unsure which size will offer you the most comfort, Velocio's size guides can help you find the perfect size. PLEASE size up if you want a less compressive fitting jersey. 
Non-Refundable 
The price of this jersey reflects a discount provided by Velocio. Due to the charitable nature of this product, it is non-refundable. Thank you for understanding.